Nexus: August 12 – 14, 2022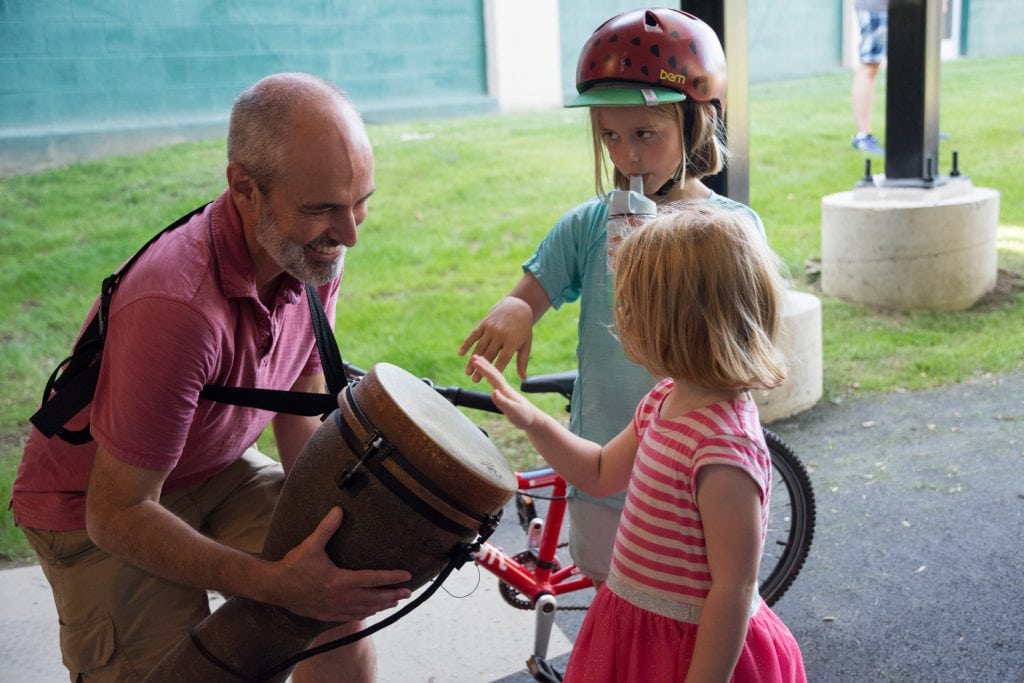 MARK YOUR CALENDAR
NEXUS music and art festival | August 12 – 14 2022
Want a sneak preview of everything Nexus?
Complete the "Become a Nexus Insider" form and we'll send you updates on newly-added festival artists, engagement opportunities, and more.
View our currently announced artists below!
Volunteer at Nexus
Help LOH staff and fellow arts lovers keep Nexus running smoothly.
If you're interested in volunteering, contact Laura Jean Gilloux, Events Manager, to learn how you can get involved! volunteer@lebanonoperahouse.org with the subject line "Nexus" or 603.448.0400 x183.
Support Nexus
Help keep Nexus free for the community by making a tax deductible donation.
We're always eager to explore partnerships with as many local and regional businesses as possible! Visit our corporate sponsorship page or contact Maureen Krauland, Development Relations Manager, to learn more about the LOH Corporate Partners program: mkrauland@lebanonoperahouse.org or 603.448.0400 x185.
A LOOK BACK ON THE INAUGURAL 2021 FESTIVAL
After 17 long months, LOH's "COVID intermission" came to an end in August 2021 with the FREE Nexus Music and Arts Festival. The wildly popular festival was designed as an immersive, three-day experience with activities in Colburn Park, on the Main Stage located behind LOH, on the pedestrian mall, and in the rail trail tunnel.
Each day included outdoor performances from dozens of eclectic artists—a mix of regional touring artists, LOH's Upper Valley arts partners, and local students—all featured alongside displays of public art and al fresco dining.
Nexus embodied the things we value most at LOH: providing broad access to the arts, creating a professional and friendly atmosphere, and sparking joy and delight.
If not for the generous financial support of our donors—many local businesses, foundations, and individuals —we would not have been able to produce Nexus. Thank you!
Check out more from Nexus 2021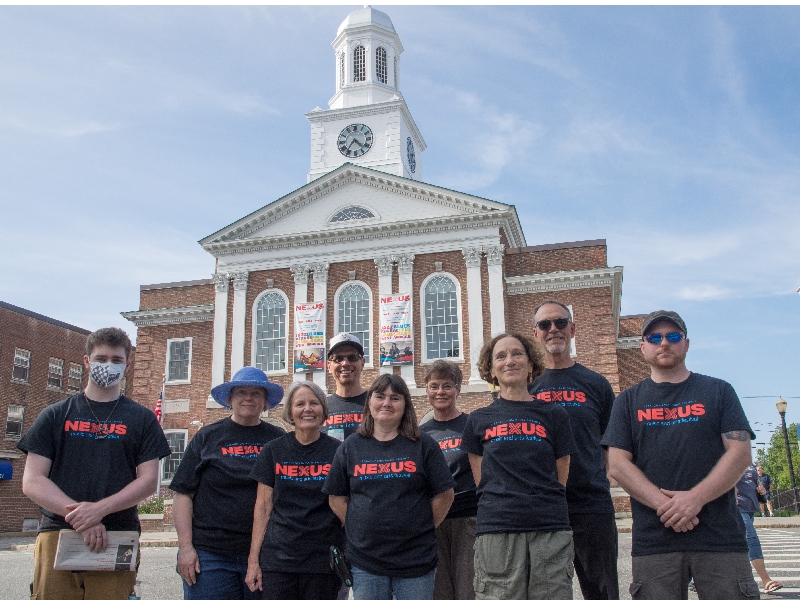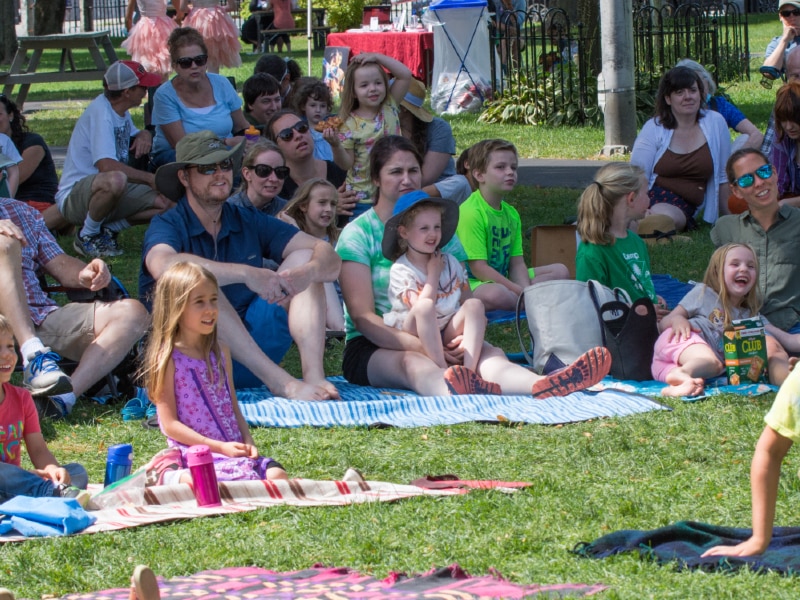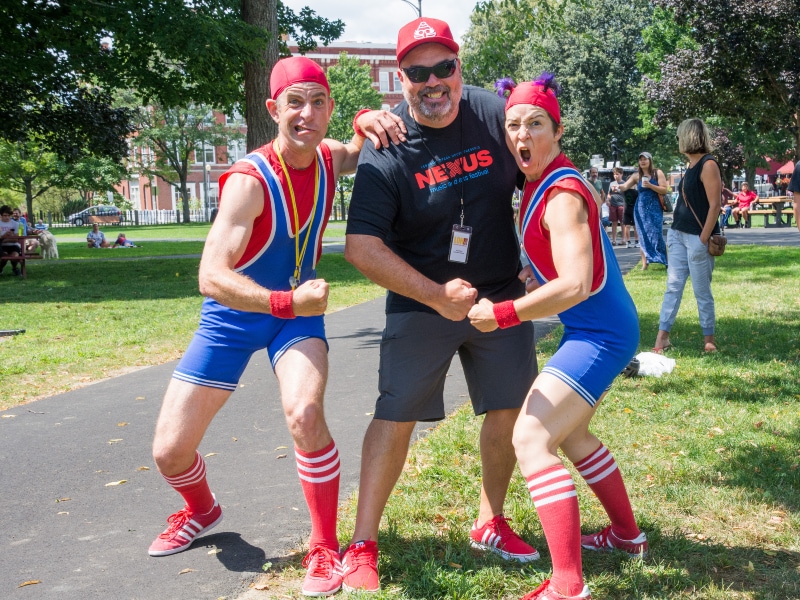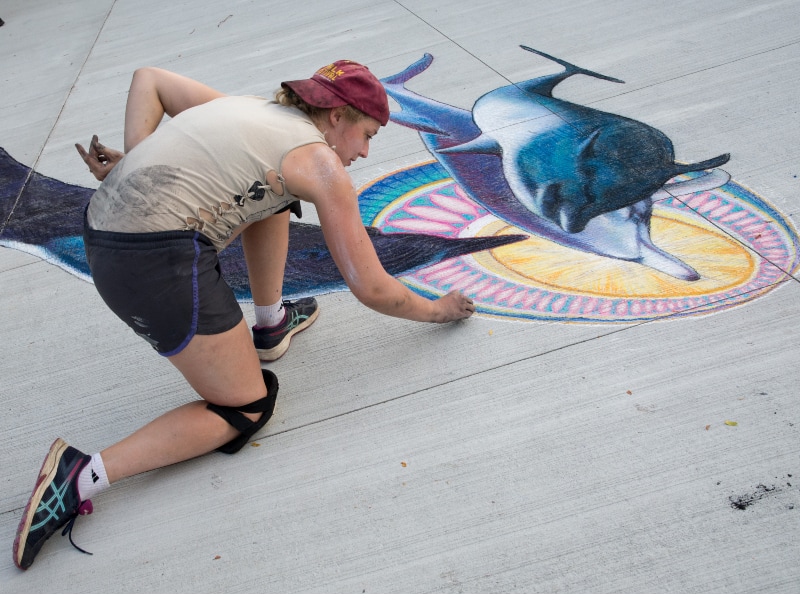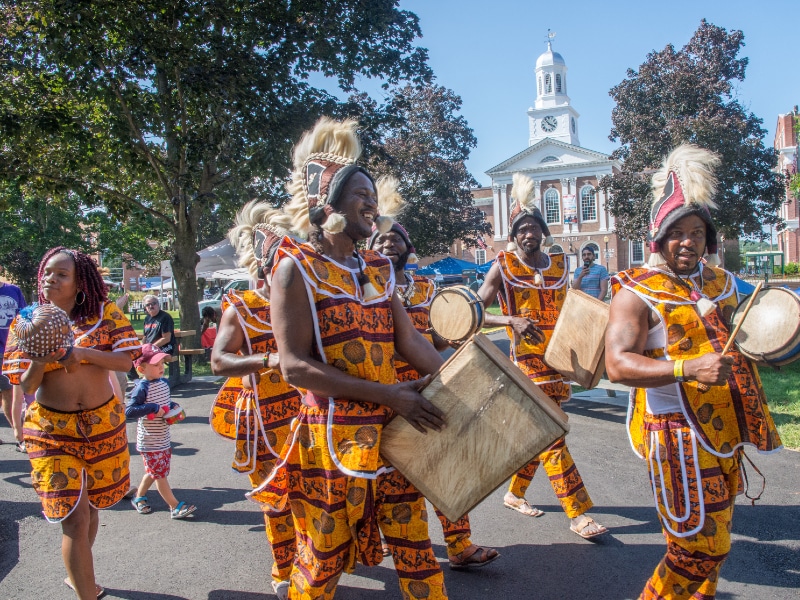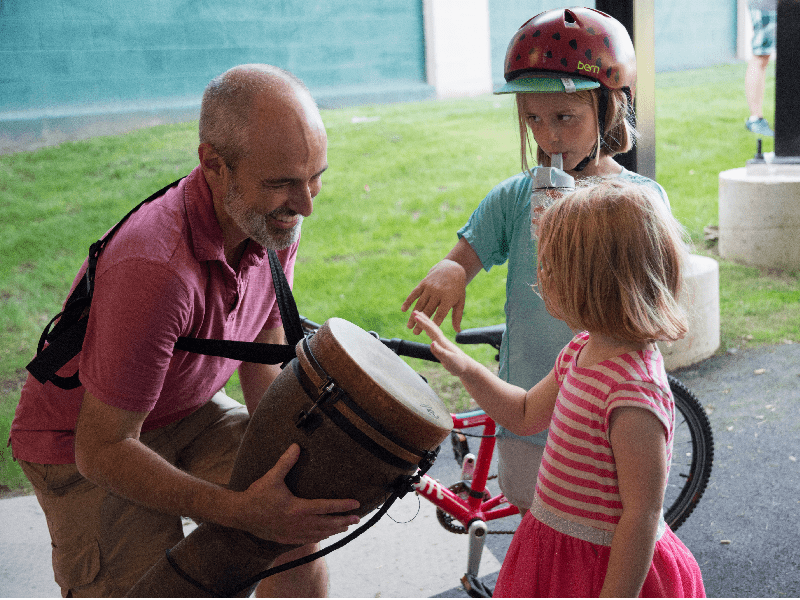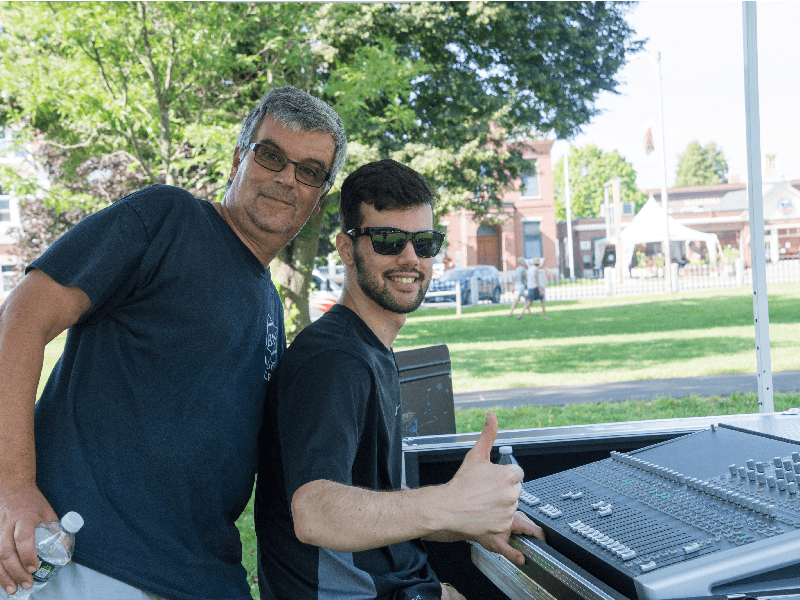 Charlie and Dan at the board in Colburn Park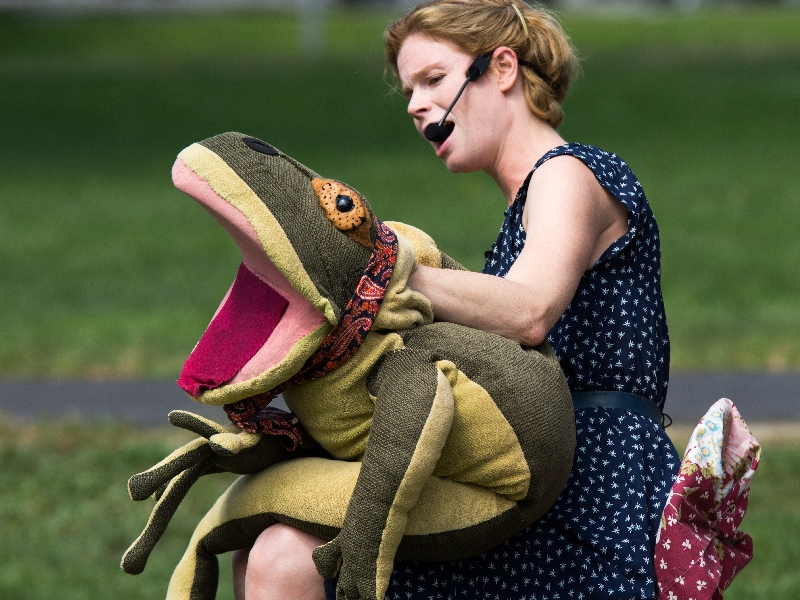 Lindsay and her Puppet Pals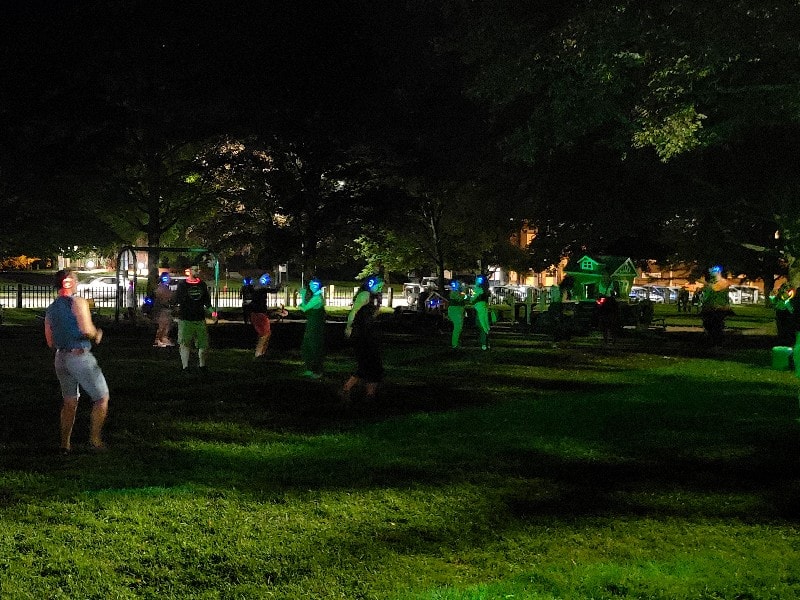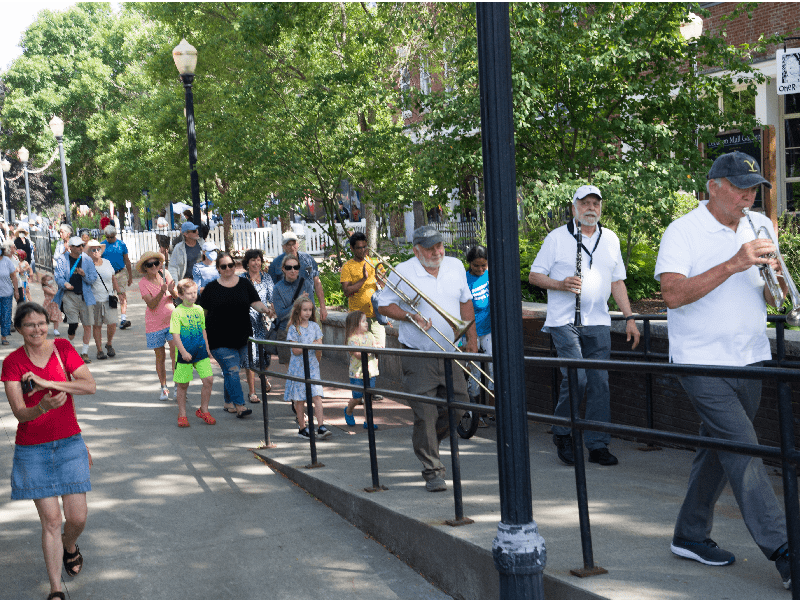 East Bay Jazz Ensemble Leads Procession