Friday, October 7, 7:30 pm
No events
There are no scheduled events. Please check back soon!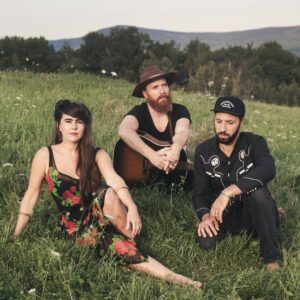 Just announced: special guest Kat Wright!
"Masters of soulful folk" (Paste)
The Wood Brothers—bassist/vocalist Chris Wood, guitarist/vocalist Oliver Wood, and drummer/keyboardist Jano Rix—recently released Kingdom In My Mind, their seventh studio release and most spontaneous (and experimental) collection yet.
"My brother came to this band from the blues and gospel world, and my history was all over the map with jazz and R&B," says Chris Wood, who first rose to fame with the pioneering trio Medeski Martin & Wood. "The idea for this group has always been to marry our backgrounds, to imagine what might happen if Robert Johnson and Charles Mingus had started a band."
Kingdom is a worthy successor to 2018's One Drop Of Truth, which hit #1 on the Billboard Heatseekers Chart and garnered the band their first Grammy nomination for Best Americana Album.
The Wood Brothers have partnered with American Friends of Canadian Conservation so that an added $1 per ticket will support The Nature Trust of British Columbia (NTBC) in their efforts to conserve ecologically-rich wetlands and protect irreplaceable land from development. Every $1 donated will be matched by the U.S. Fish and Wildlife Service with $2 so more endangered wetlands can be saved. If you'd like to learn more, please visit this link.
Sponsors