Saturday, November 10, 2018
No events
There are no scheduled events. Please check back soon!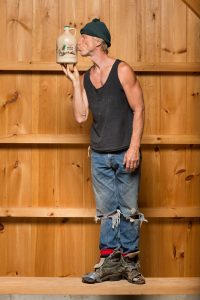 Two of Vermont's favorite sons—Rusty DeWees and Patrick Ross—join forces this holiday season for Rusty's THE LOGGER AND THE FIDDLER'S COMEDY AND MUSIC TOUR.
Actor/comedian DeWees is best known for his iconic LOGGER persona—a Vermonter to the core—and Rusty's one-man comedy shows are often described as Blue Collar Comedy meets Prairie Home Companion.
The Vermont-born Ross is a fifth generation fiddle player who has performed at the Grand Ole Opry and shared stages with Willie Nelson, Johnny Cash and Paul McCartney.
Expect an evening of gut-bustin' comedy, foot-stompin' music…and just a touch of cussin'!
Sponsors