Saturday, October 29, 5 & 8 pm
No events
There are no scheduled events. Please check back soon!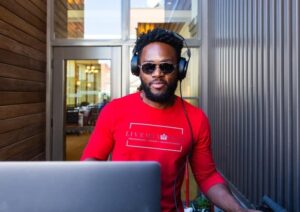 Grab your creepiest costume and head to the Lebanon Rail Trail Tunnel for a pair of spooky silent discos with DJ Sean from LIVEMIXKINGS!
At 5 pm, we're offering a one-hour party for families featuring kid-friendly music and special discounted prices. At 8 pm, we'll kick off the classic disco with your favorite dance songs and funky beats!
Not familiar with a silent disco? It's an event where people dance to music broadcast to wireless headphones, effectively keeping the party going well past noise curfew. DJ Sean and guests will broadcast their custom mixes via a radio transmitter; you control the volume level and select your preferred music feed. Those without the headphones hear no music, giving the effect of a group of people dancing to, well, nothing.
These unique dance parties continue to sell out; space is limited so grab your friends and reserve your headphones today.
Location: Lebanon Rail Trail Tunnel (beneath Village Pizza on the pedestrian mall).