Saturday, October 16 9:00 pm
Are you ready to dance under the stars?
Join DJ Sean and the LIVEMIXKINGS crew for a silent disco in Colburn Park.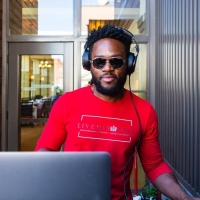 Not familiar with a silent disco? It's an event where people dance to music broadcast to wireless headphones, effectively keeping the party going well past noise curfew.
DJ Sean and guests will beam their beats via a radio transmitter and you control the volume level and your preferred music feed. Those without the headphones hear no music, giving the effect of a group of people dancing to, well, nothing.
During the Nexus Festival in August, both silent discos were sold out! Space is limited so grab your friends and reserve your headphones today.