Amy Ray and Emily Saliers have politely declined the opportunity to slow down with age. The Indigo Girls have spent thirty-five years performing together, produced fifteen albums (seven gold, four platinum, and one double platinum), earned a Grammy and seven Grammy nominations, and have toured arenas, festivals, and clubs the world over. It is rare to find musicians together so long, rarer still with such profound successes.
Their music lives in the hearts of generations of dedicated fans and continues to inspire young musicians. This loyalty is not accidental. Perhaps their relevance over three decades can be credited to the mighty collisions of distinct aesthetics forging new paths over time. The Girls' refinement — not only of style and skill, but of their own creative processes — allows access to ever new and liminal spaces.
"Along with Simon & Garfunkel and The Everly Brothers, Amy Ray and Emily Saliers rank at the very top of all-time great duos. The sublime music-making-machine-skewering Making Promises is one of their finest rockers." – The Boston Herald

---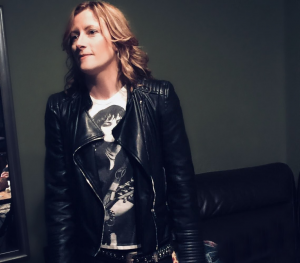 Opener: Michelle Malone
Compared to most musical artists in the Americana genre, Michelle Malone seems like a pair of distressed blue jeans amidst a sea of pantsuits. Unlike the surplus of self-professed rootsy rebels, one listen to this woman from Dixie and you know you're hearing the real thing. Credit Michelle Malone with doing things her own way for the better part of the past three decades, and defying expectations in the process.