COVID-19 Health & Safety Policies
COVID-19 Safety Update (effective March 24, 2022)
Unless requested by the artist, patrons will no longer be required to show proof of vaccination or negative test results at LOH events.
In addition, the City of Lebanon rescinded its mask ordinance in March 2022 and masks are now optional but encouraged – and welcome.
Per the artists' request, masking will be required for the following performance(s):
Upper Valley Chamber Orchestra, Wednesday, April 19
Know before you go:
The new policy applies to all scheduled LOH events (as of now).
A reminder that we have a "no refunds/no exchanges" policy unless a show is canceled or rescheduled.
Patrons must adhere to safety protocols in place on the day of the performance and not on the day of the ticket purchase.
Back to basics: We appreciate the thousands of patrons safely continuing to join our indoor programming; let's continue to take care of each other. Stay home if you are feeling ill, wash and sanitize your hands frequently, and allow for social distancing whenever possible.
COVID-19 is likely to be a part of our lives for years to come. As such, we will continue to monitor public health guidelines and reinstate restrictions as needed. Our goal is to keep patrons, volunteers, artists, and staff healthy and safe.
— Joe Clifford, Executive Director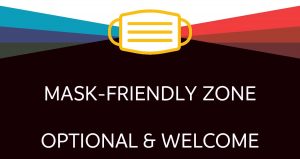 How to Connect With Box Office Staff
In-person box office operations remain limited to one hour before show time; ticket and gift card purchases can still be made 24/7 at lebanonoperahouse.org or by calling the box office Monday through Friday noon-5 pm.
If you require assistance, please call 603.448.0400, and dial 1 to reach the box office voicemail. We can also be reached by email at boxoffice@lebanonoperahouse.org.