Lebanon Opera House Board of Directors
Christine Morin, President
Sharon Brown, Vice President
James Larrick, Treasurer
Ellen Dijkman Dulkes, Secretary
Christopher Adams
Chip Brown
George Caccavaro
Paul Coats
Dianne Estes
Karen Gollegly
Ann Greenwald
Melvin Hall
Patrick Hayes
Ann Munves Malenka
Patricia Morse
Allison Pollard
Jonathan Scott
Jennifer Williams
---
Lebanon Opera House Staff
---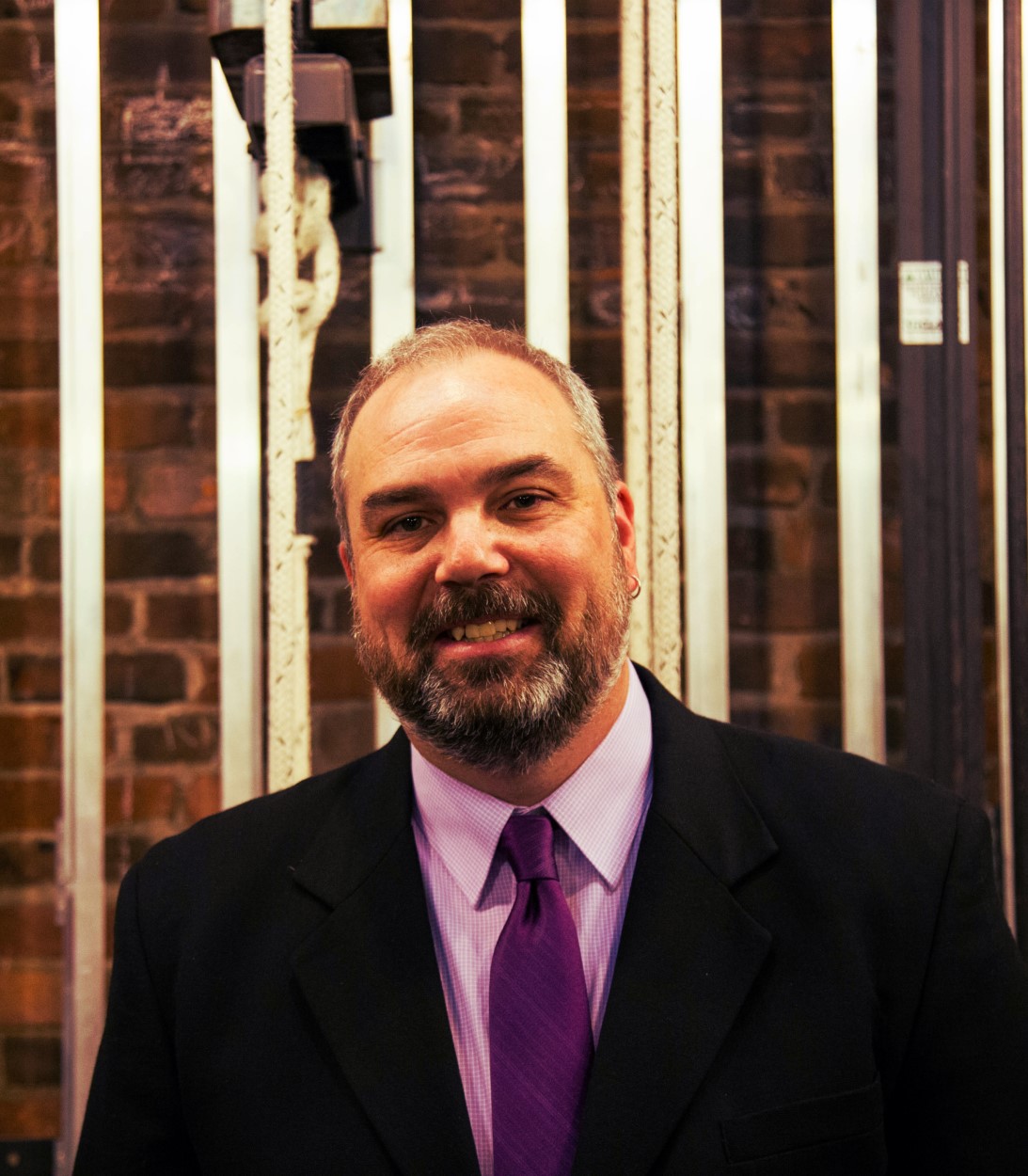 Joe Clifford, Executive Director (He/Him)
Named "Innovator of the Year" in 2023 by the Upper Valley Business Alliance, Joe Clifford is an arts administration leader with more than 23 years of nonprofit and arts presenting experience. He joined Lebanon Opera House as Executive Director in 2017.
For the previous 17 years, he had risen through the ranks at Dartmouth College's Hopkins Center for the Arts in Hanover, NH. His work as Audience Engagement Director included oversight of the organization's strategic communication as well as ongoing research about student engagement in the arts. Previously, Joe spent ten years leading the Hop's Outreach and Arts Education programs. In that role, he planned 200 multi-disciplinary residency events each year.
Joe was a member of the 2019 NH Listens anti-racism cohort via UNH's Leadership Learning Exchange for Equity. He served as a member of the City of Lebanon's Arts & Culture Task Force and was appointed to the City's Arts & Culture Commission in 2019, serving as Vice-Chair through 2021.
Joe is a 2018 graduate of Vital Communities' Leadership Upper Valley program (and now serves as a member of the LUV Advisory Board) and past president of the Arts Presenters of Northern New England (APNNE) consortium. He completed a two-year fellowship program created by the Association of Performing Arts Professionals (APAP) and the Arts Leadership Program at the University of Southern California. In 2004, he was identified by APAP as an "emerging leader" in the presenting field.
Joe is also a founding member and past chair of the NH/VT Upper Valley Arts Alliance. He is a proud alum of Seton Hall University.
---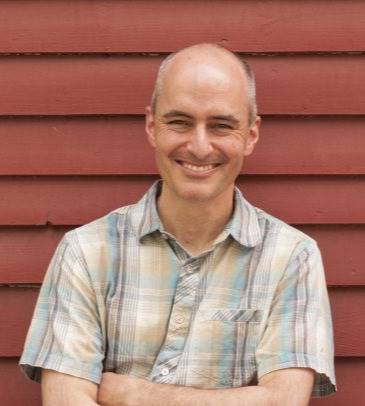 Brian Cook, Operations Manager (He/Him)
Brian joined Lebanon Opera House as Operations Manager in January 2022. He has over ten years of experience in nonprofit leadership positions, most recently having served as Executive Director of Revels North from 2018-2021. During his tenure with Revels North, he guided the organization through the transition of its locally beloved signature production, The Christmas Revels, to Lebanon Opera House in 2019, and then through the extended intermission from live performance that followed due to COVID-19.
A musician and songwriter who has performed throughout the Upper Valley and on CATV, Brian is delighted to have the opportunity to support Lebanon Opera House's mission to bring world class talent to the Upper Valley while also providing a stage local performers can call home.
Brian grew up in the Upper Valley, has two children who have each performed at LOH, and holds a BA in English from Stanford University. He aspires to someday be a good enough guitar player to sit in with Duff and Laura Jean at a Reckless Breakfast gig.
---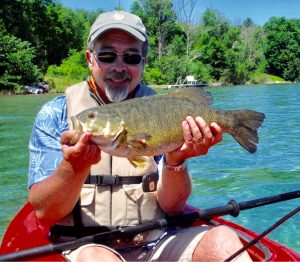 Joel Giguere, Facilities Manager/Technical Director (He/Him)
Joel spent his formative years in the bean fields of Bad Axe, Michigan where his parents instilled in him an early love of the performing arts and adventures in the great outdoors. His
family later moved to Flint and then metro Detroit where he caught the theater bug and never stopped.
He received his BA in Speech, Communications, and Theater from Albion College and immediately moved to New York City where he became the resident lighting designer and technical director at Performance Space – 122 (now Performance Space New York) during the heyday of 1980s performance art and experimental theater. As a freelance designer he designed lights and sets for dance, theater, and performance artists at La Mama ETC, The Kitchen, Dance Theater Workshop, St. Marks Church in the Bowery, and Lincoln Center to name a few.
As a technical director, production manager, stage manager, and lighting designer he has toured extensively with modern dance, working with Alwin Nikolais, The Martha Graham Ensemble, and Second Hand Dance, playing diverse theaters around the world including UFA Fabrik-Berlin, The Munye Theater-Seoul, Victoria Theater-Singapore, The Edinburgh Fringe Festival, The Spoleto Festival, and The Paris Opera Bastille.
As an educator, Joel has been a guest lecturer, a guest faculty member at Bennington (VT) College, and master electrician and student mentor for the theater department at Dartmouth College. When he's not in the theater, Joel enjoys resting with his family as well as fly fishing, hunting, kayaking, and camping.
---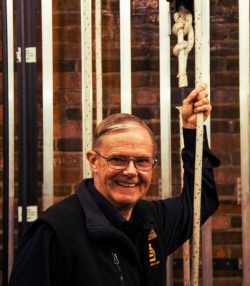 Lauren "Duff" Cummings, Stage Manager
In 1969 while a student in technical theater production at Dartmouth, Duff and a group of classmates were asked by their Professor to join Ralph Bowie and the late Jack O'Connell in bringing the Opera House "out of mothballs" after six years of sitting unused.
That experience piqued an interest within Duff that has lasted through a diverse professional career which has included Production Manager at the Hopkins Center, Technical Director of the Reichhold Center for the Arts in St. Thomas, US Virgin Islands, co-producer or Production Stage Manager at a number of major festivals and regional venues throughout NH and VT, and a founding member of the Board of Directors of Friends of River Park in West Lebanon, along with 45 years as a Public Safety professional here in the Upper Valley. Through all of this he has continued to make time to help with staging shows at the Opera House.
Now in so-called "retirement", Duff is especially pleased to be able to focus even more on helping bring quality productions to our stage and improving our wonderful facility. His greatest pleasure derives from working with our community partners, especially the younger folks who may be making their first appearance on a professional stage!
Duff lives in West Lebanon with his wife Sandy and their two "sons", Chopin and Seamus, who masquerade as dogs. You may also see him around the area playing bass with Reckless Breakfast, a popular progressive folk/country/bluegrass band.
---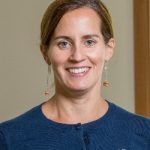 Maureen Krauland, Development Relations Manager (She/Her)
Maureen has called the Upper Valley home for the past 15 years, and is excited to have the opportunity to contribute to the vitality of the community through work at Lebanon Opera House. In her role, Maureen is responsible for enhancing the corporate sponsorship program by developing mutually beneficial partnerships with businesses throughout the area. She is excited to strengthen existing business relations, and create new partnerships that will support LOH's work to bring transformational arts experiences to our community.
Having worked for a large international technology company for much of her career, Maureen is eager to apply her marketing expertise to the important work that gets done behind the curtain at LOH.
Maureen lives in Hanover with her husband and two young children. They enjoy an active lifestyle with lots of hiking, swimming and bike riding in the warm months, and skiing and skating in the colder months. And, look forward to becoming more involved in the arts as part of the LOH community!
---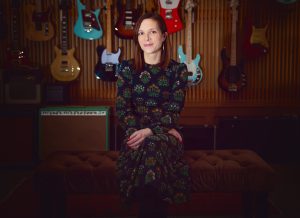 Laura Jean Gilloux, Development Manager (She/Her)
Laura Jean's professional background is in providing strategic event planning support for annual giving and capital campaign efforts in higher education. She was an integral part of the planning team that launched Dartmouth College's $3 billion Call to Lead Campaign, Dartmouth's largest fundraising effort to date. She has also provided operations and event management for the Center for Learner Equity, a nonprofit ensuring that students with disabilities, particularly those in under-resourced communities, have the quality educational opportunities and choices they need to thrive and learn.
Laura Jean holds a B.A. in English from the University of Missouri and a Masters of Liberal Arts from Dartmouth College where her studies focused on creative writing with an emphasis in poetry. She continues to write from her home in Wilder, VT and is also known locally as a member of the good-time bluegrass band Reckless Breakfast, with LOH's very own Duff Cummings on bass!
She's thrilled to be a part of the performing arts community and delighted to help create unforgettable experiences for artists and patrons.
---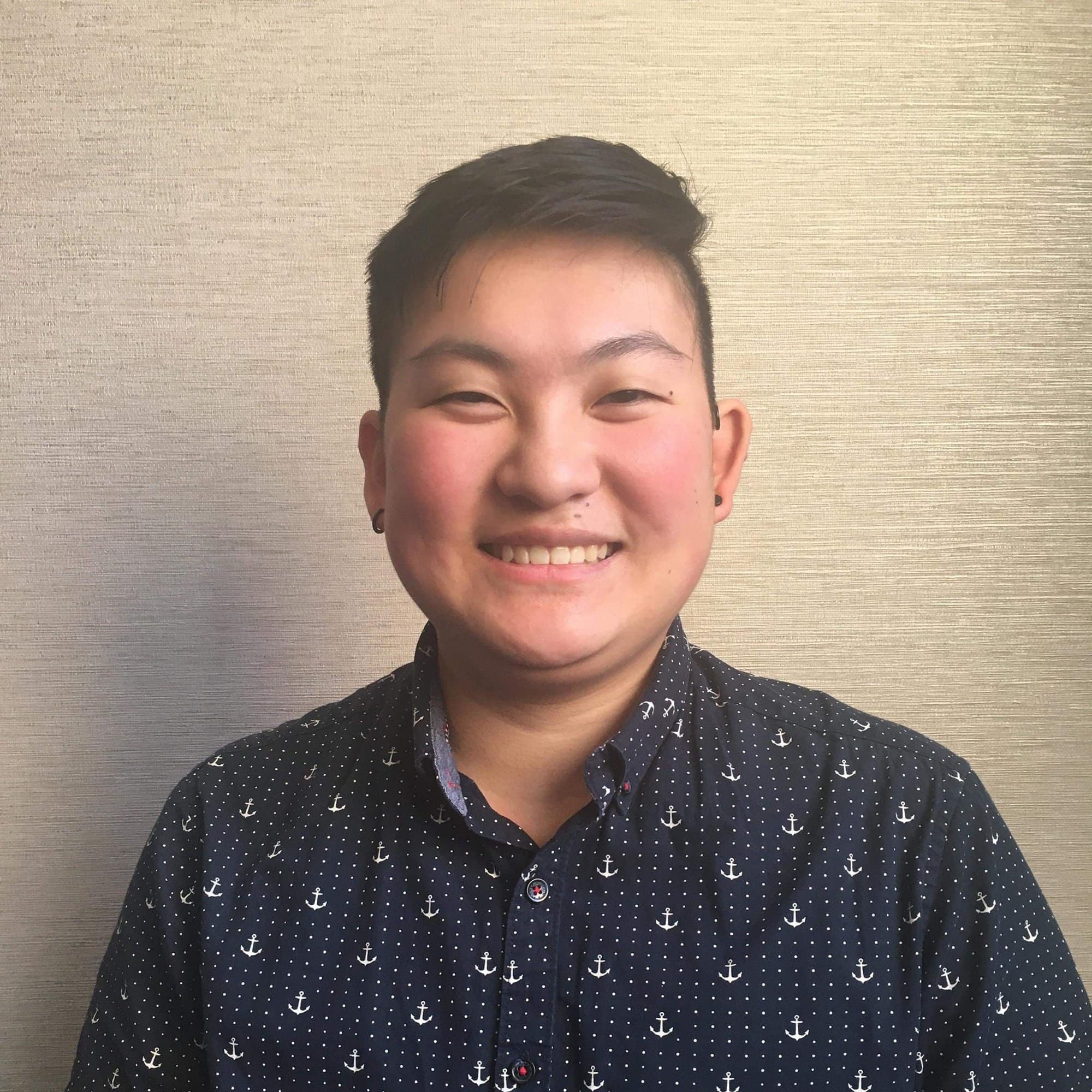 Lucas Mendelsohn, Communications and Engagement Coordinator (He/Him)
Hailing from the Upper Valley, Lucas is a recent graduate of Keene State College (KSC) and holds a Bachelor of Music '21. Having joined the LOH team shortly after graduating, Lucas is excited to learn and engage with the community he grew up with.
Lucas was highly involved during college, serving as the President ('19-'20) and Events Coordinator ('17-'19) of KSC Pride, the campus LGBTQ+ organization, while also Secretary ('19-'20) and Public Relations ('17-'19) of the KSC American Choral Directors (ACDA) student chapter. Additionally, Lucas helped co-launched KSC's Justice Choir and was student conductor for the KSC Chamber Singers ('20).
Lucas is a nominated and inducted member of Pi Kappa Lambda the American Music Honors Society ('21) and has extensive performance experience in both solo and ensemble settings covering classical art song and opera repertoire, musical theatre, and early music. Lucas has performed and toured with KSC Concert Choir, Vocal Consort, and Chamber Singers throughout New England and Canada. Lucas has been selected to perform at many collegiate events including fundraisers, awards ceremonies, and open houses.
---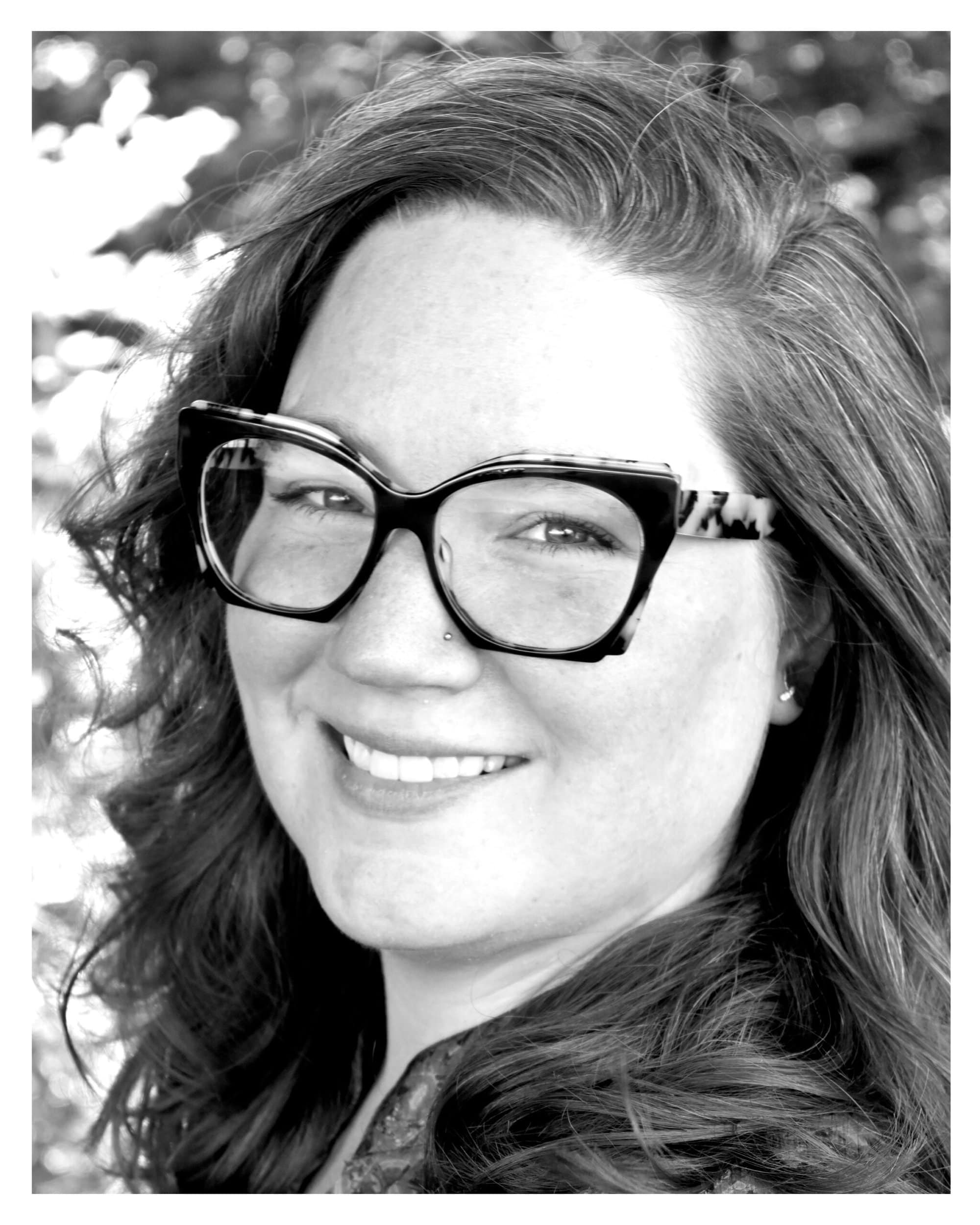 Molly Elsasser, Patron Services & Event Manager (She/Her)
Molly Elsasser is an Upper Valley native who has always been involved in Theater. She went to Wittenberg University in Ohio and graduated with a BA in English Literature, Philosophy and Theater. Returning to the Upper Valley after a solid time spent travelling, Molly has worked in customer service for years and brings her passion for the arts and expertise in connecting with people to LOH.
Molly is still involved in local community theater and has performed most recently with the Parish players and Barnarts, and looks forward to getting involved in more shows. She is excited to bring her expertise from the stage to Lebanon Opera House where you can find her in the box office helping patrons, running the Volunteer Program, or managing the Front of the House for events.

---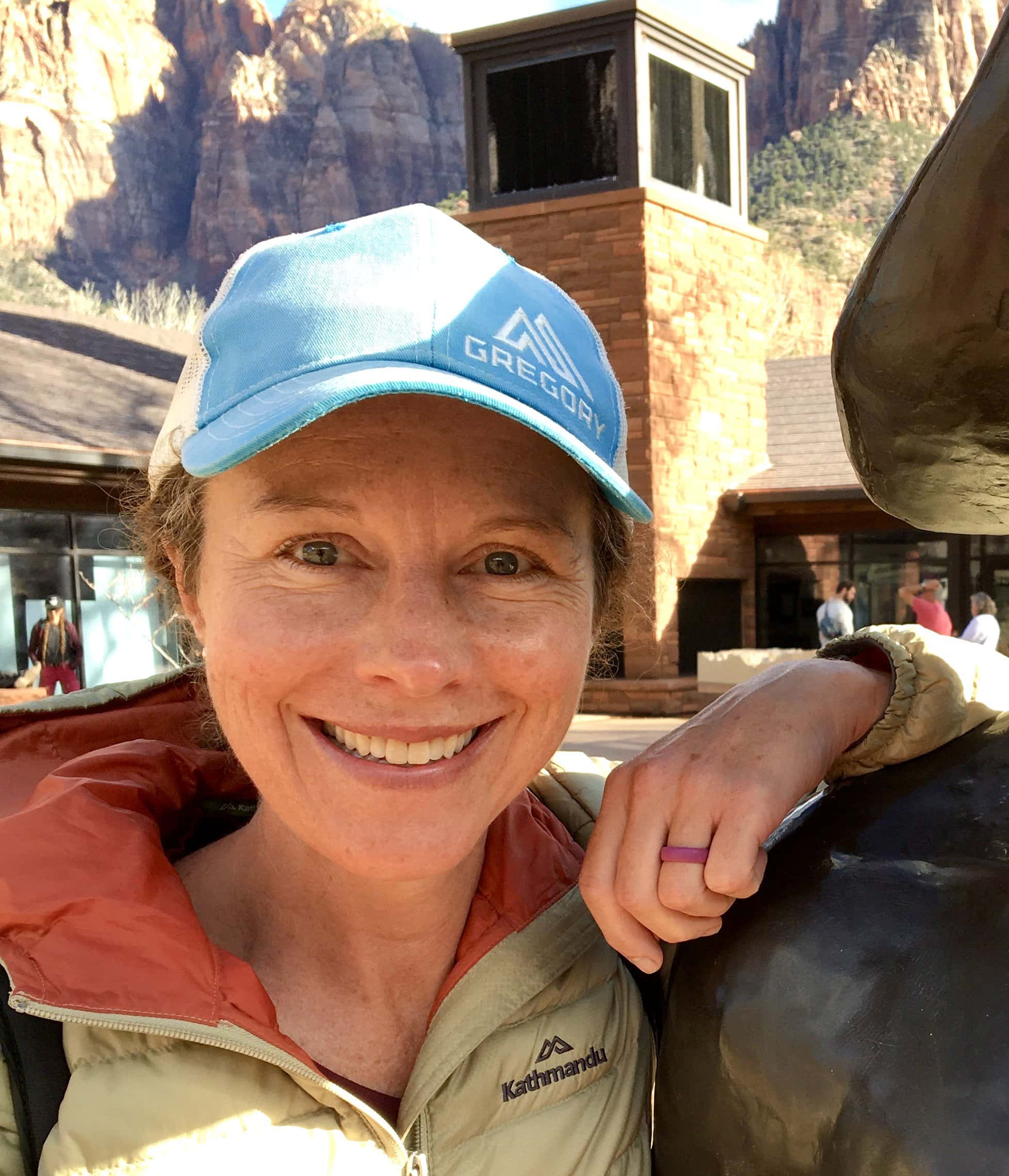 Kristen Coats, Development Associate (She/Her)
Kristen has been involved with Lebanon Opera House (LOH) since 2005 as a patron and volunteer. In January of 2023, she joined LOH's staff as the Development Associate. Kristen has worked in the nonprofit sector for over 25 years, ranging from print media management to population health. Her wide breadth of experience focuses mainly on what helps people thrive within their local community. LOH is a huge part of what Kristen describes as an avenue for human flourishing. She is excited to weave her love for the arts with her expertise in community building and stewardship.
Kristen grew up in Eastern Washington and Northern Idaho. She holds a BA in English and a BFA in Graphic Design from Pacific Lutheran University, along with a Master's in Public Health from Walden University. She and her husband Paul have run, biked, hiked and paddled on five continents. They used to keep track of how many u-turns they made when lost on foreign roads and trails, but they finally stopped counting.