Due to COVID-19, this event has been cancelled. Ticket holders were notified by email of next steps. Please contact us at boxoffice@lebanonoperahouse.org if you are a ticket holder and did not receive an email.
"There are few people who can spin a tale like Kurt, and it shows on this new record. It's as if he dreamed up these lyrics on the spot. He's indie's great freestyle master." (World Cafe)
Influenced by artists such as Pavement, Neil Young, and Tom Petty, Kurt Vile began his musical career creating lo-fi home recordings with former War on Drugs bandmate Adam Granduciel before embarking on acclaimed tours with his backing band, The Violators.
Now, "indie-rock's preeminent guitar mystic" (Rolling Stone) teams up with Welsh singer-songwriter Cate Le Bon for his first solo tour in 10 years. At LOH, Kurt and Cate perform together (and solo) along with percussionist Stella Mozgawa (Warpaint) and Stephen Black on bass/sax.
KURT VILE
Travel can inspire in surprising ways: Kurt Vile discovered as much making his first record in three years, the eclectic and electrifying Bottle It In, which he recorded at various studios around the country. Every song, whether it's a concise and catchy pop composition or a sprawling guitar epic, becomes a journey unto itself, taking unexpected detours, circuitous melodic avenues, or open-highway solos.
These songs show an artist who is still evolving and growing: a songwriter who, like his hero John Prine, can make you laugh and break your heart, often in the same line, as well as a vocalist who essentially rewrites those songs whenever he sings them in his wise, laconic jive-talkin' drawl.
These journeys took Vile more than two years to navigate, during which time he toured behind his breakout 2015 album b'lieve I'm goin' down, recorded a duets album with Australian singer-songwriter-guitarist Courtney Barnett, opened for Neil Young in front of 90,000 people in Quebec, famously became a clue on Jeopardy, hung out with friends, and took vacations with his wife and daughters.
CATE LE BON
While writing the songs that would become her fifth album, Welsh singer-songwriter Cate Le Bon spent a year studying furniture-building at an English architecture school, living alone in a cabin in England's rural Lake District. On Reward, Le Bon proves herself to be a canny architect of another kind: one gifted at making dense sonic arrangements feel somehow weightless. These songs are intimate and personal, with Le Bon carefully leveraging a broader, deeper palette of instrumentation than on past work. Her layers of guitars, synths, saxes, and more make Reward feel lavish but never overstuffed. –Allison Hussey, Pitchfork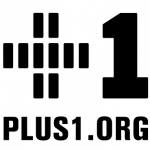 Kurt Vile has partnered with PLUS1 so that $1 from every ticket goes to support HeadCount working to promote civic engagement, and inform and register young voters. www.headcount.org
Sponsors